POS System Update – What's New in Version 8.4.12.75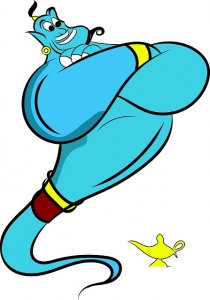 This MyPOS Connect release is an especially exciting one because it contains a number of items from the wish list! We keep track of your requests and do our best to accommodate. Below is the list of wishes granted.
What's New in Version 8.4.12.75 – Release Date:  August 20, 2019
Improved the look of the screen displayed when a user clicks the "Pencil" in the till
Added 3 new themes (Light, Rose, Spark and Plum Dandy) and new theme-related options

Device Options –> Device Identity –> Theme Color
Device Options –> Device Identity –> Dialog Windows Adopt Color Theme
Device Options –> Device Identity –> Disable Gradient

Added block sale dates to product tab in MyPOS Connect Headquarters
Added CC field to the "Email This" screens (Reports, Purchase Orders, Transfers)

Default CC can be set in Device Options –> Email Settings –> Default CC field when emailing

Added configurable number of decimal places for supplier cost

Company Options –> System Settings –> Supplier Cost Decimal Places

Added feature to allow for landed cost calculation by weight on purchase orders

Company Options –> Enable Landed Cost Calculations

Added function to disable/enable plugins from within the till in MyPOS Connect

 From the Till click Manager –> Manage Plugins button
A message box will appear at the end of every transaction indicating that plugins are disabled.  This is to help prevent users from forgetting to enable the plugins once they are back online

Added function to prevent spaces in user code
Added functionality to copy supplier notes to Purchase Orders (shows up under "Pencil") where PO note is blank
Added functionality to support quotes and work orders in the email receipts plugin
Added functionality to check and prompt for reset of receipt and session codes

In cases where tills are rebuilt on new computers or rebuilt on existing computers that used to run MyPOS Connect, the user will be prompted with the following message "There is a problem on this device with the current receipt/session code.  This device is at risk of creating duplicates." Located in Back Office under System Setup –> About

Added new product type "Standard with edit description" (product type "I" for imports)
Added the ability to re-edit description in the till for all "edit description" product types.

Simply click the Pencil icon beside the product in the till

Added option for distinct quantity character in till. For example: ×, •, *, @

Device Options –> Screen Setup –> Quantity Separator in Till

Added option to allow editing of costs in stock in limbo

Device Options –> Products and Stock Settings –> Allow Stock In Limbo Cost Changes

Added option to show delivery address on standard receipt

Device Options –> Enable Delivery Data on Receipt Header

Added option to show repeat last search button

Device Options –> Search Settings –> Show "Repeat Last Search" button on search screen

Added the ability to remove products from supplier on supplier products screen

Back Office –> Suppliers –> (Products tab)

Improved the gift receipt for better format on full-page printers or PDF
Fixed issue in MyPOS Connect <–> Shopify integration where, in some cases, images were being uploaded twice
Fixed issue where amount due in till screen was being improperly updated in some cases after integrated payments were removed
If you would like more information on any of these features, additions or changes please contact our office and ask for support. If you've got an idea for a feature in MyPOS Connect, let us know by emailing wishlist@tricityretail.com.
https://tricityretail.com/wp-content/uploads/2019/03/New-Release-featured.jpg
515
1300
Mike Steg
https://tricityretail.com/wp-content/uploads/2019/03/tri-city-website-logo.png
Mike Steg
2019-08-19 18:12:44
2022-03-10 04:13:44
POS System Update – What's New in Version 8.4.12.75