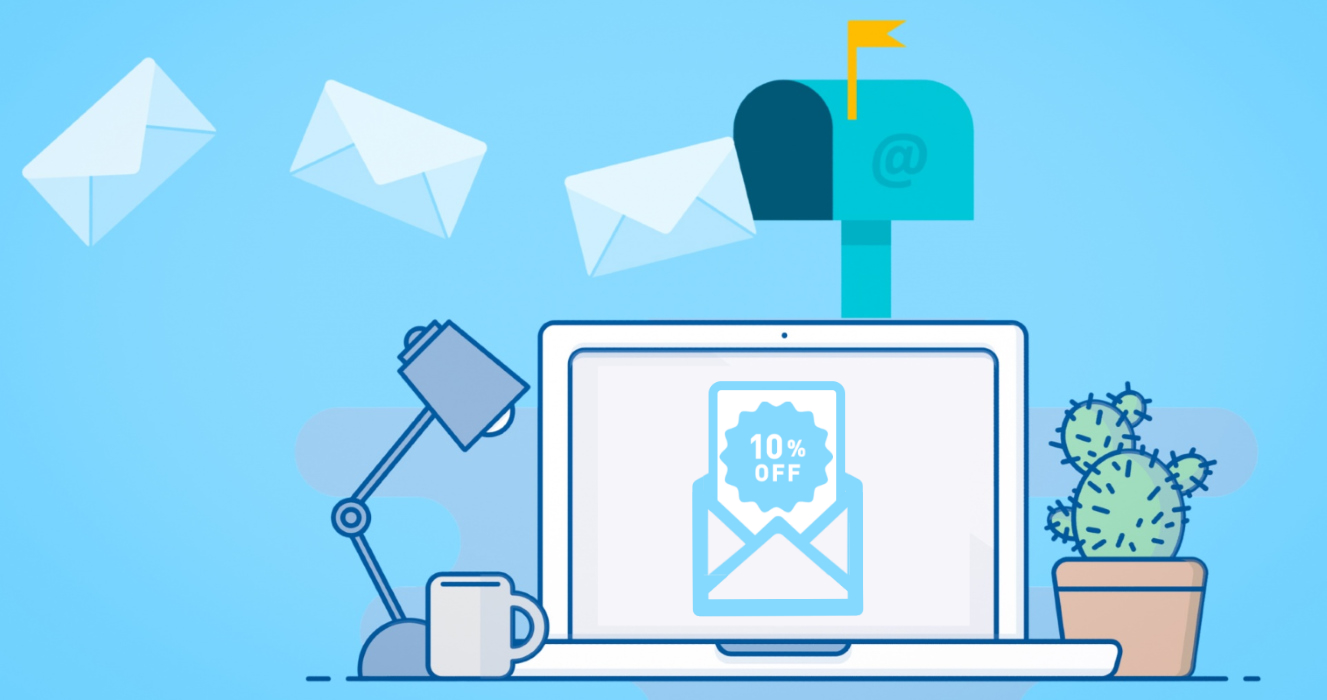 Maximize the Success of Your Email Campaigns
It's the end of February and by now you're probably feeling the impact of all those shortened days and colder temperatures. The holiday rush is behind you, your inventory is counted and replenished, but now you need to increase foot traffic to get you through the rest of Winter. It's the perfect time to focus your efforts on marketing; and by marketing, we mean email marketing. According to the 2019 Adobe Email Usage Study, 60% of consumers prefer to receive offers through email, proving that email marketing is a great way to drive traffic into your store.
However, before you spend a lot of time creating content for your email campaigns, you need to make sure you have a good list of email addresses. When it comes to email marketing, having a good email list is Job One. In the first of this two-part series on managing email campaigns, we share some of our favourite tips to help you grow your email contact list.
1. Ask for customer information at the till:
Whenever a customer makes a purchase, take a minute to create a customer record. Ask for names, email addresses, and any other information you may want. Not only will you learn more about your customer, but you'll also quickly rack up a hefty email list. If your POS system offers an option to create customer records, learn how to use it to add customer records quickly. If your POS systems offer the feature, set up a prompt that reminds you to link a customer to each sale.
2. Leverage your customer rewards program:
If you have a customer loyalty program in place, make sure that your customers have to provide a valid email address to join. If you don't have a customer rewards program but are looking to start one, check out our blog post for valuable tips and tricks on setting up customer loyalty programs.
3. Use your website:
If you have a website or online store, create an online form that visitors can use to opt-in to your email campaigns. Make sure to put a link to this form in an area that your customers will easily find it – like a header, check out page, or pop-up.
4. Leverage email receipts:
ThriveHive, a marketing firm for small businesses, finds success in gathering contacts by offering email receipts. If your POS solution offers email receipts, you can ask for email addresses for this purpose first. Once customers have provided their email address for a receipt, offer to add this email to your customer database, and give them the opportunity to sign up for your email campaigns. Customers will be more likely to agree since the extra time needed to provide an email address won't be a deterrent.
5. Offer a discount or special offer in exchange for information:
Sometimes customers need an incentive to give you their information. Think about what you can offer in exchange for their email addresses. A discount coupon, a special offer, a link to an exclusive eBook, or free shipping – all of these offers have been used with great success by many retailers.
6. Host a contest
Authority Hacker recently shared that they collected 1,626 new email subscribers with a single contest. Whether it's a photo contest or a giveaway, have your customers enter your contest by emailing you directly or by signing up on your website with their email addresses.
7. Segment for optimal results:
Once you have a customer list – take it to the next level by segmenting it into smaller categories. You can separate customers based on home address, gender, age, purchasing history, or any other data you have access to. These smaller segments will allow you to send more personalized emails to the individuals on your list – thereby increasing their success.
Make sure that you treat your email list with the attention it deserves, by investing time in building a solid list of customers with accurate email addresses. Even email campaigns with the most attractive offers can fail if your email list is full of bad email addresses. Use services like ZeroBounce to make sure that emails are valid when you are adding them to your list. Every time a customer visits your store and purchases something, confirm that their email address is accurate while you are processing their payment and printing their receipt.
Keep this effort going all year long. According to Hubspot, the average email marketing database degrades by 22.5% every year! So it's equally important to employ methods that generate new contacts throughout the year, or you'll have an empty contact list before you know it.
https://tricityretail.com/wp-content/uploads/2020/02/email-marketing-optimized-2-1.jpg
700
1327
Mike Steg
https://tricityretail.com/wp-content/uploads/2019/03/tri-city-website-logo.png
Mike Steg
2020-02-26 16:15:21
2023-07-25 18:44:02
Maximize the Success of Your Email Campaigns