How Your POS System Can Help To Build Loyalty With Your Customers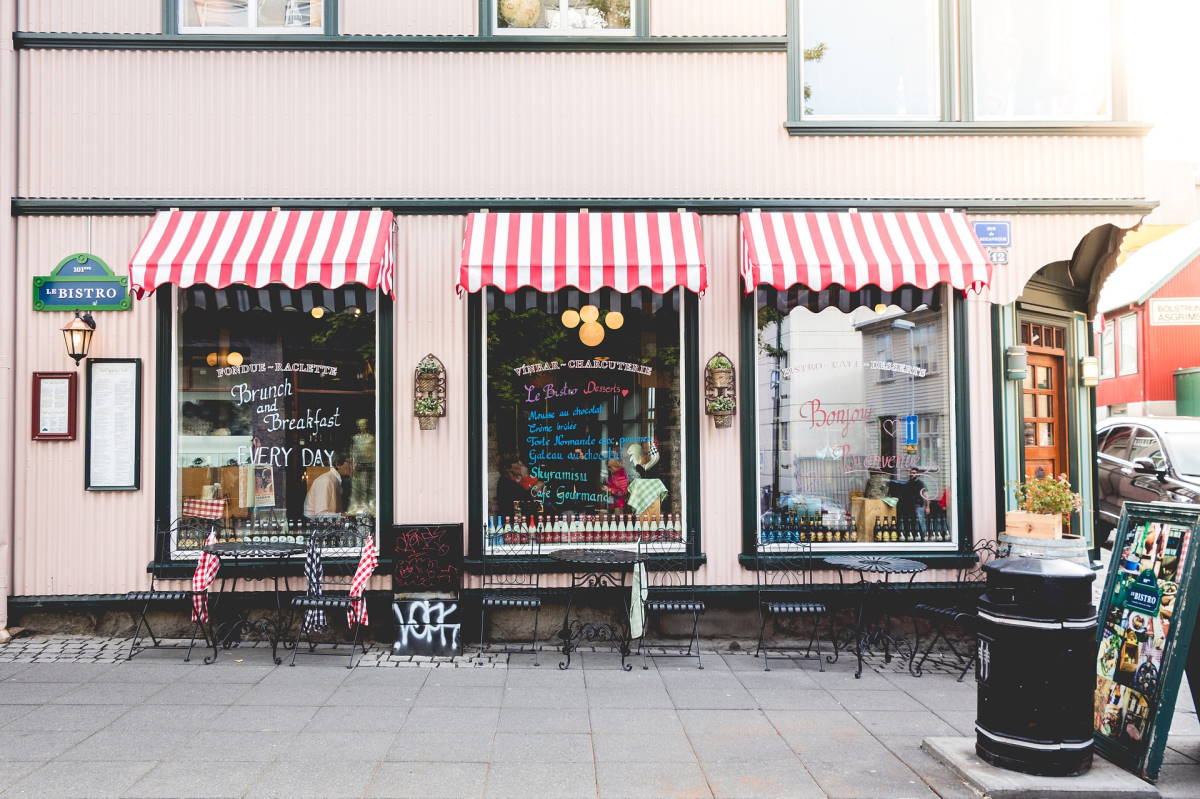 Your best customers are the ones that love the products you sell and the service you provide; so much so, that they're even willing to spread the word. They can become your most powerful advertisers. So it's up to you and your point of sale system to connect with them on a personal level and continually improve their shopping experience in order to keep them happy customers. Here are some ways to keep them coming back:
Personalization
There's no doubt that personalization is key to customer loyalty. This is especially true in today's environment of noisy email campaigns, notifications, and ads from e-commerce brands, shopping sites, and everyone in between. Your customers are getting more impersonal attention than ever, which is why personalization is so valuable.
A great way to show your customers you value them is to offer personalized coupons and promotions that are exclusive. Not everyone has access to these special deals – these are only available to certain customers at certain times. Here are some examples:
Birthday Deals
The obvious date to send your customers a personalized gift or offer would be their birthday. Everyone loves to feel special on their birthday, whether that means celebrating with friends or receiving tokens of appreciation from their favorite stores and brands.
Offers On Special Dates
But there are other dates to consider, besides birthdays. Thanks to your POS system, you'll have access to not only customer addresses and buying preferences, but special dates. How about a customer's first purchase anniversary? Or maybe an important life event, based on your customer's purchase data. This is a great opportunity to reward your customers for their loyalty and make them feel appreciated – even if it's just a small discount or coupon.
Similar Product Deals
By accessing your customers' purchase history in your POS system, you'll gain access to some key insights. Maybe some customers are in love with a brand, or can't stop buying products from a particular category. You have the chance to really develop loyalty by sending these customers a coupon or gift card for one of the products or brands they already love buying.
Reward Your Most Valuable Customers
You can easily tell who your biggest spenders are in your POS system. Whether they're extremely loyal and frequent shoppers or shoppers who like to make big purchases once in a while, these are the customers you want to keep around. By offering them personalized rewards, offers, or free company merch for making big or frequent purchases, you can show them you notice and appreciate them.
There are many ways to deliver these personalized offers and gifts. Your POS system can make it easy to send marketing emails. You could even send texts or make offers at checkout. Regardless of how you do it, your customers will appreciate the feeling of being valued. By committing to this level of personalization with your customers, you're showing them that you care about them, and want them to come back.
The Shopping Experience
The customer experience (online or in-person) is extremely important for holding onto customers and attracting new ones. If the shopping experience is comfortable, seamless, and enjoyable, customers will look for a reason to return. Not only that, they'll be eager to spread the word. On the other hand, if a customer becomes frustrated or uncomfortable with the shopping experience, they may never come back.
Here are some ways to improve the shopping experience for your customers:
Ask For Customer Reviews
Whether you're selling products and services in a physical retail location or online, customer reviews go a long way. For one thing, you get the benefit of insight from the people who actually buy from your store or brand. This allows you to make improvements based on advice you value. Reviews also function as social proof – if your reviews fall short of 4 stars, customers will lose trust in your store or brand.
At a physical location, you can easily ask customers for a brief review on the spot. Maybe you can sweeten the deal by offering a discount on future purchases, or adding their name to a grand prize draw. If your business has an online presence, a POS system can make it easy to manage reviews and optimize your online reputation.
Improve Your Touchpoints
From the moment your customer enters your store, there are several opportunities for touchpoints – good and bad. It's nice to be greeted personally when you enter a new place. It's not so nice to be bombarded with offers or salespeople as soon as you walk in.
Another way to improve your touchpoints is by making sure product information is easily accessible, understandable, and accurate. If your customers become frustrated or confused by the way products are presented, they are less likely to find what they want; and may not be open to asking for help.
The checkout experience is an often overlooked final touchpoint of the in-store shopping experience. While your customers have already decided to make a purchase, you can affect future shopping behaviour with your checkout experience.
That's where a POS system can really make a difference. The right system makes the checkout experience fast and efficient. Complicated promotions and discount schemes should be easy to apply and painless for cashiers. The faster you can move your customers through the checkout process, and still benefit from great deals, the more likely it is that they'll return.
Customer Loyalty Programs
A quality loyalty program can grant your business and your customers a host of benefits. A loyalty program is great for your customers because they gain access to special deals and offers just by shopping at a store they already frequent. A loyalty program makes them feel valued, and gives them yet another reason to return.
Loyalty programs are also valuable for businesses, for various reasons. To start, you can incentivize more shopping and encourage your best customers to return to your store (rather than your competitors' stores). The more these programs get used, the more data you'll acquire about your customers. That means more opportunities for personalization, connection, and sales. Plus, great loyalty programs can also attract new customers when they hear about the rewards and benefits.
A POS system can be a big help here. Along with helping you create loyalty programs, your POS system can also help you control how rewards are redeemed. Instead of asking your customers to produce a loyalty card at checkout that is easily lost or forgotten, a good POS system will make it easy for your sales clerks to link a customer's account to a sales transaction. They should also have easy access to your customers' points balance, which can be viewed at checkout or printed on the sales receipt.
There are a number of ways to earn the trust of your customers and turn them into life-long patrons and loyal advocates of your store or brand. A cloud-based retail POS system can do a lot of that heavy lifting for you. Whether it's a customized checkout experience, inventory management, customer relationship management, or reporting, a POS system can be a difference-maker. To learn more about the benefits of the MyPOS Connect Retail POS system, book a free demo.